MEDIA COLLECTION - THE WEB'S BEST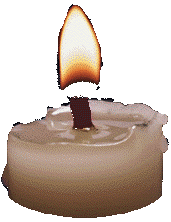 New Media Introduction Page. Documentaries & Op-Eds. Lectures & Performances. Here iare the steps to most simply join in. It's like free magazine subscriptions to be read at your convenience. Here are starter Programs & Publishers.
This is a new page. Watch it from time to time for additions and changes. And please suggest your own discoveries. email me.
| | |
| --- | --- |
| | Karen Armstrong - TED prize talk. People want to be religious, says scholar Karen Armstrong; we should act to help make religion a force for harmony. She asks the TED community to help her build a Charter for Compassion -- to help restore the Golden Rule as the central global religious core agreement. 18 min. |
| | Stephen Lewis - FORA - Disease and Climate Change in Africa - Chatauqua. With his usual heart-rending enthusiasm, Stephen delivers his current version of the Africa speech. Somehow things are getting worse. The climate changes are effecting Africa more than their share. 72 min. |
| | |
| | |
| | |
| | |